Increase Your Impact!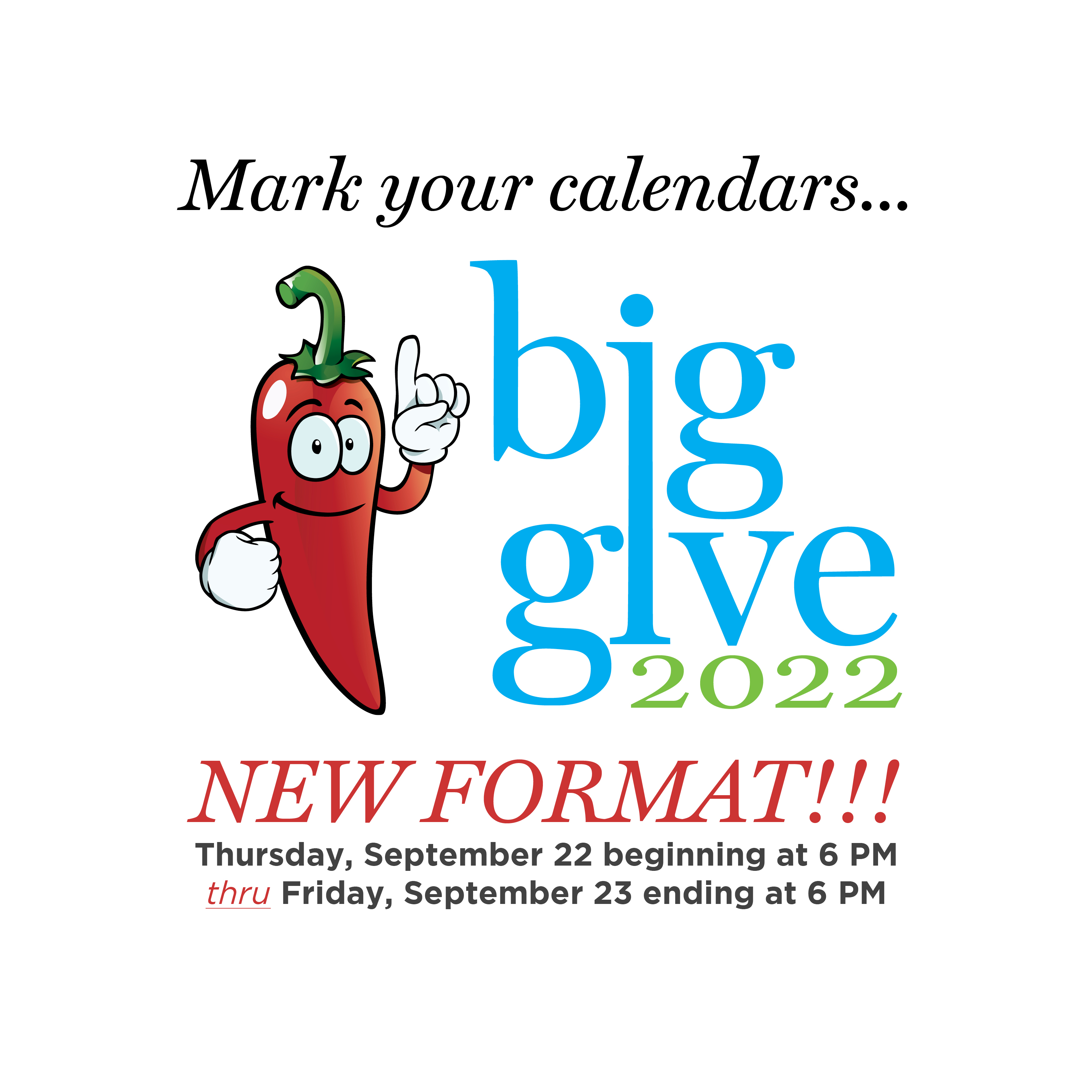 New for 2022!
The team at Big Give is always looking for ways to improve the experience for both the agencies and their donors. After hearing from several major giving days around the country talk about how much they LOVED having their event from 6 PM to 6 PM, we thought it was time to give it a try. We're very excited to be both opening and closing our giving day while folks are awake and active! This will also give media outlets a much better opportunity to cover our event and you, the nonprofits, who benefit from it. So mark your calendars for Big Give 2022, beginning September 22 at 6 PM and ending on September 23 at 6 PM!
About The Big Give
About The Big Give
Since 2014 Big Give has helped over 1,000 local nonprofits connect with more than 242,000 individual donors and collectively raise in excess of $30 million to support the critical services they provide our community.
Thank you for being part of our 8th year of celebrating our local nonprofits through giving!
Please mark you calendars to join us for Big Give 2022. September 22 beginning at 6 PM through September 23 at 6 PM.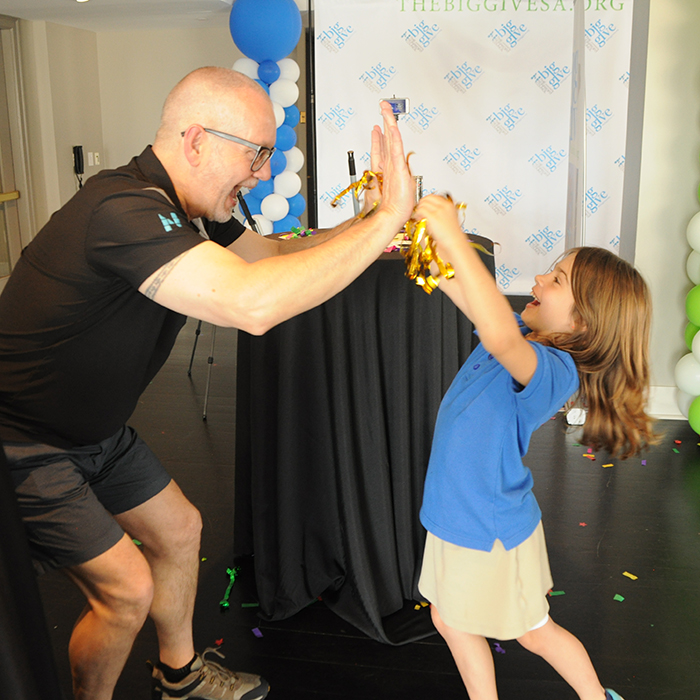 Leaderboards